Jemma Pixie Hixon's Biography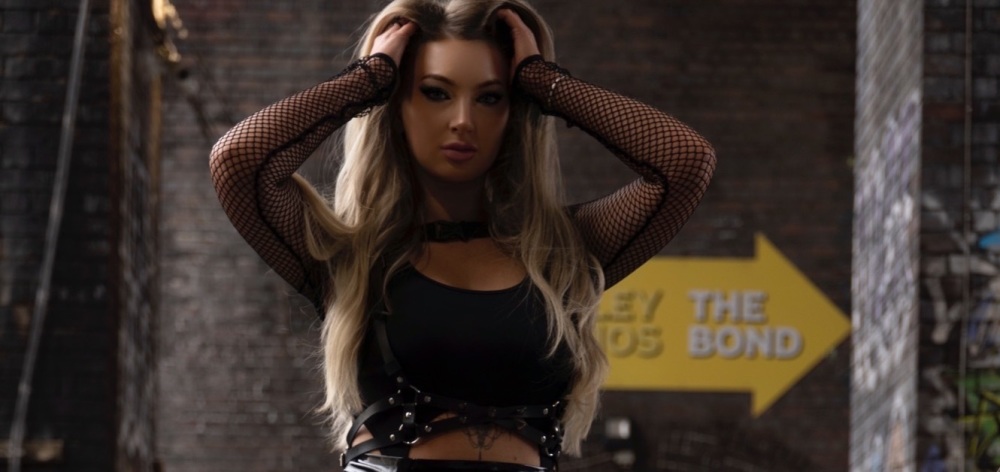 Jemma Pixie Hixon is a British singer songwriter. Born in Birmingham, Pixie has grown up between the West Midlands and Worcestershire. Her music is heavily influenced by her personal battle with mental health disorders. Amassing over 17 million views on YouTube despite being housebound with agoraphobia at the time, Jemma is a force to be reckoned with. The inspirational singer is now breaking out of her chains ready to unleash her highly awaited solo single.
From the age of two Jemma was copying complex dance routines on the TV and singing in her living room. Jemma's music taste has always been diverse, listening to a wide variety of genres from Punk to K-Pop. This has hugely influenced her own experimental music. Her main inspirations The Cure, The Smiths, Britney Spears, Nine Inch Nails, Grimes, FKA Twigs, Bring Me The Horizon, Linkin Park, No Doubt.
Jemma began performing in public from a young age, including the premier fashion event in the UK "The Clothes Show Live." Jemma has also performed for a wide array of celebrities at charity events.
Jemma was just thirteen years old when she made her first major appearance on live television. Jemma competed against thousands in a singing competition on BBC 1 and triumphed in the final, gaining the highest number of public votes being crowned the winner of BBC 1's 'The Saturday Show' competition.
On stage Jemma was confident and strong with an overwhelming stage presence; off stage, it was a very different story. Jemma has dealt with panic attacks and anxiety since the age of 6. This developed into severe agoraphobia, and she became completely housebound for 8 years. Despite this Jemma carried on doing what she loved via the internet (uploading her singing videos to YouTube) and became an inspiration to many around the world speaking openly about her mental health. "I initially set up a YouTube account because my agoraphobia was getting increasingly worse, and I was unable to perform on stage. YouTube allowed me to carry on performing from my home. I had no idea so many people would watch my videos!"
Jemma Pixie Hixon amassed over 17 million views on YouTube without stepping foot outside her home. In 2011 the singer was at the centre of a global press frenzy. Jemma's success grew when she became the most viewed video in China and her story sent shockwaves around the world resulting in her featuring on nearly every news station on the planet. Her story was also featured on MTV, ITV's Daybreak, BBC Breakfast, Kerrang and The BBC World Service broadcast to 188 million people in 28 different languages.
In 2012 Jemma released her debut single "Never Let Go" which became the #1 fast-mover on Amazon's UK MP3 downloads.
Jemma has worked endlessly against the odds to gradually reclaim her freedom. The singer is now progressively leaving her home. "Although I still battle daily with severe anxiety and panic attacks, I want to show other sufferers that inner strength and determination can help overcome adversity. Recovery isn't a straight line, there are constant ups and downs. Covid made me regress hugely, but I'm determined to keep pushing forward." Jemma is constantly pushing her boundaries and is now studying at the British and Irish Institute of Modern Music (with alumni George Ezra and James Bay).
Jemma has not only been combatting her agoraphobia, she has also been working on her original music. Her single Pull Fear from The Inside will be released on April 22nd. The single symbolises a seismic shift for Jemma Pixie Hixon,capturing her metamorphosis from cover singer to singer-songwriter using her own music to promote mental health awareness.
Other than performing Pixie can often be found immersing herself in alternate realities through gaming, watching anime and sci-fi.